TAKE THE JOURNEY WITH US!
Let the Pensacola Beach Songwriters Festival introduce you to the songwriters who create the songs that inspire our daily lives. Songs create moods that can put smiles on your faces or tears in your eyes. There are emotions that live within us each and every day that a song sometimes has a way of healing.
You'll be surprised to learn that the artist on the radio might not be the songwriter. The variety of songwriters is as different as the grains of sand that cover our beautiful pristine beaches. Pensacola Beach Songwriters Festival is your chance to meet the writers and hear the stories behind the songs.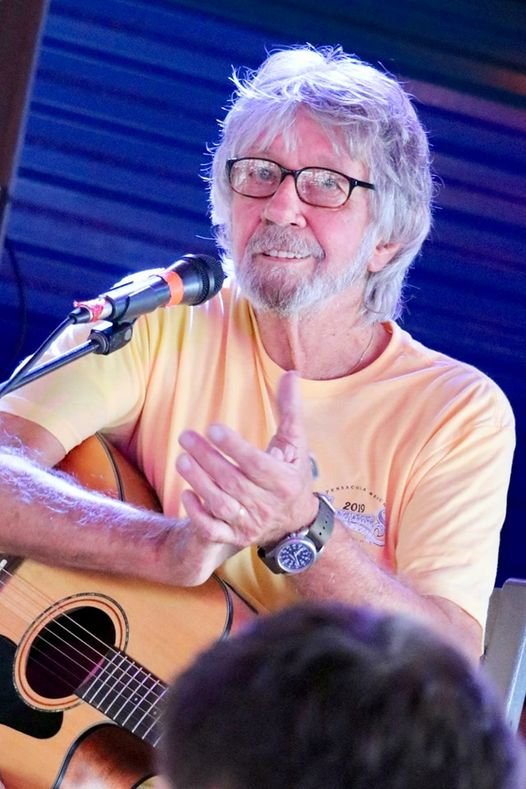 James "Jim" Fredric Pasquale
October 12, 1940 – August 20, 2021
Jim and his wife Reneda, both semi-retired, co-founded the Pensacola Beach Songwriters Festival. For more than a decade they've brought many of Nashville's top songwriters to perform at the festival. The most special part of the festival to Jim was the songwriters actually participating in the classrooms of the local schools. He believed that music should be a key part of education.
Jim was born on October 11, 1940, in Salisbury Beach, Massachusetts to Joseph James Pasquale and Serena Maria Eaton. At an early age Jim's mom relocated to Meridian, Mississippi. Jim was a naturally talented musician and songwriter, a loving husband and father. He was a U.S. Air Force Veteran, serving in the U.S. Air Force Reserve and Air National Guard from 1960-66. Jim was honored to have served our country.
Jim's musical career spanned more than 60 years, starting with his time as the lead guitar player for the Original Flares. The Flares were formed in 1957 by Jim and Darryl Vincent when they were still high school students. The band's first recording came out just one year later on the Sandy Records label.
This recording was the first of more than 45 songs that the band recorded for various labels including: Sandy Records of Mobile, Alabama; Crash Records of New Orleans, Louisiana; Chess Records of Chicago, Illinois; and Astro Records of Mobile, Alabama. Many of the Flares recordings were played in heavy rotation across southern radio stations, reaching the top of the charts in cities like New Orleans, Meridian, Jackson, Pensacola, Birmingham, and Atlanta.
During the 50s and 60s, the Flares also toured with musical icons like Jerry Lee Lewis, Jimmy Elledge, Frankie Ford, Jimmy Clanton, Dr. John (Mac Rebenneck), and Jerry Burns, and even appeared on the TV series Radio Ranch. Thanks to their discography and storied live performances, the Flares are still remembered as the most important Rock 'n Roll band to come out of Meridian, Mississippi. Jim counts many of these great Southern music artists as his friends along with Joe Stampley, Chris Ethridge and George Cummings (founding member of Dr. Hook and the Medicine Show.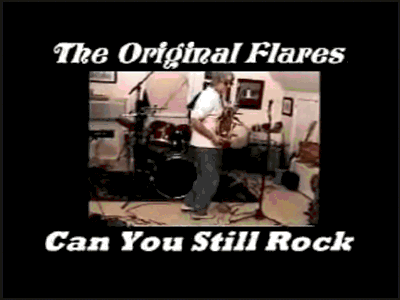 Music was Jim's love, passion, strength and his medicine for healing. He would often say that we've got to "keep the music playing."
After his time in the Flares, Jim took a sabbatical from music to pursue a life in the corporate world. It would be nearly 20 years later that he was coerced back into what he loved best and that was making music. In 1984 he made the move to Nashville to further pursue his musical career. In Nashville, Jim wrote, played, and recorded with many more musical legends. For nearly 30 years, Jim worked out of the same Nashville studio as the likes of Johnny Cash and Jimmy Buffet, and he wrote and published songs with Ray Charles, Ed Bruce, Gene Watson, and Dorothy Moore, amongst many others.
Songwriters' Special 2019 StudioAmped | WSRE
From the 2019 Pensacola Beach Songwriters Festival, singer-songwriters Jim Pasquale, Joe Allen and Roger Cook perform live on the WSRE Amos Studio concert stage.