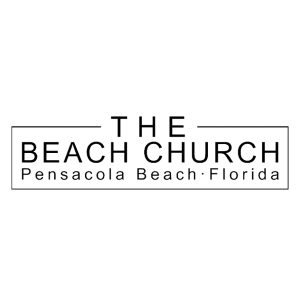 920 Panferio Dr * Pensacola Beach, Florida 32561 * 850.932.6628
The Beach Church is a beacon for Christ glorifying God by following Jesus' call to love God and our neighbors. Their congregation includes residents, snowbirds, and vacationers from a variety of geographical and spiritual backgrounds… so you'll fit in!
PBSF SCHEDULE:

Thursday Oct. 5 – Celtic Collaboration – TICKETED EVENT

Doors open at 5pm
6pm Danny O'Flaherty, Michael McMillan
Friday Oct. 6th –  Concert of Light: A Night With The Veterans  TICKETED EVENT
- BUY
Ticket includes dinner items D.a.T. Sauce Louisiana Gumbo & Bill E's Bacon Port Belly Bites!
Doors open at 5pm
 * Hosted by – Sean Gasaway
6pm:   Presentation of Colors/Pledge of Allegiance
 Blue Anchor Belles, Pearl Clarkin, Goldie Lahr
Mutt Cooper, Matt Williams, Shawn Bowling, Danny O'Flaherty,
Brook Faulk, Daryl Wayne Dasher, Brigitte London, Colleen Lloy, Ray Scott
Saturday Oct. 7th – Bluegrass Beach Bash – TICKETED EVENT
- BUY
 Doors Open 6pm

6:30pm Josh Newcom, Donna Slater, Kelly McKee
7:30pm Jerry Salley, Larry Cordle

8:30pm Gary Nichols, Marija Droze, Billy Droze
9:45pm Finale