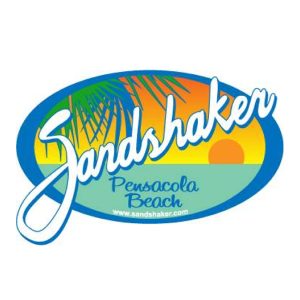 731 Pensacola Beach Blvd * Pensacola Beach, FL 32561 * (850) 932-2211
Home of the 'original' Bushwacker · It's Always SHAKIN' at the Sandshaker · The Sandshaker is a longtime indoor/outdoor hangout with bars, live music & an observation deck overlooking the beach.
PBSF SCHEDULE:

Wednesday Oct 4  – Local Legends Night hosted by Katie Deneen

7pm:  – until ? Come join the locals for a great night of original music!
Thursday Oct. 5 – Hosted by Bobby Walkup

8pm:  Cota Cheek, Robert Wayne Walkup, Nick Biebricher
9pm:  Billy Droze, Gary Nichols
10pm:  Wayward Jones

11pm:  Austin Forman, Bobby Walkup